SMART Microsystems works with Design Engineers who need high-quality, low volume microelectronic sub-assemblies for their innovative new products. As North America's leading full-service microelectronic assembly supplier, SMART Microsystems takes complete responsibility for custom process development for your new design, taking it from prototyping through launch in less overall time and cost than other package assembly suppliers.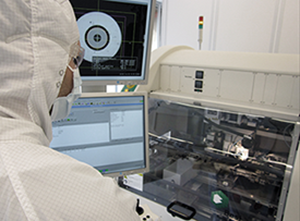 Custom Prototype and Process Development
Entering the market with a new, innovative product can be a particularly daunting task. To encourage engineering that begins with the end in mind, Test Early Test Often and Concurrent Engineering are two strategies which can meet market demands.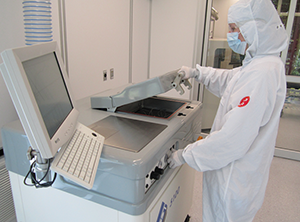 Custom Environmental Life Test and
Failure Analysis
In the world of new product development, failure analysis is another tool that can reduce costs and accelerate time to market. Failure analysis can be used to achieve a better understanding of the behavior of a microelectronic assembly after being stressed by the conditions from its application environment.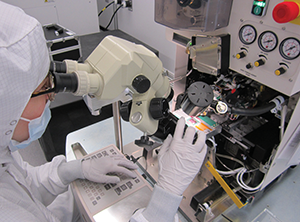 Custom Manufacturing Services
The key to a well-executed product launch is a thoughtful, well-documented plan that contains several crucial elements. A 3-year product volume ramp plan, a capacity ramp plan, FMEA, PFMEA, risk analysis, NPD readiness reviews, control plans, and engineering process reviews are just some of the many tools that are used by ISO organizations in preparation for product launch.