SMART Microsystems works with Design Engineers who need high-quality, low volume microelectronic sub-assemblies for their innovative new products. As North America's leading full-service microelectronic assembly supplier, SMART Microsystems takes complete responsibility for custom process development for your new design, taking it from prototyping through launch in less overall time and cost than other package assembly suppliers.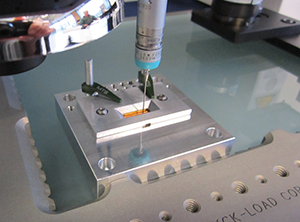 Test and Inspection Services
Test and Inspection capabilities at SMART Microsystems play an important role in the development of processes and testing of microsystem package assemblies for our customers.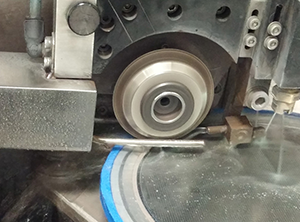 Wafer Dicing, Inspection and Sorting
Dicing is the process in which semiconductor wafers such as MEMS and IC's are singulated into individual die before package assembly. This is an automated process to ensure precision and accuracy.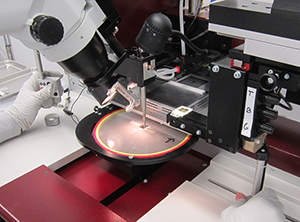 Die Attach / Flip Chip Services
Die Attach is a critical step in the packaging of microsystems and MEMS sensors that can impact other packaging and assembly processes. For example, accuracy and repeatability requirements for die placement and die height can affect other package assembly processes such as wire bonding as well as the adhesive and encapsulation materials used.
Wire bonding is a key manufacturing process for microelectronics and MEMS sensor products. The core wire bonding capabilities and expertise at SMART Microsystems support process development, testing, and manufacturing of sub-assemblies designed by our customers.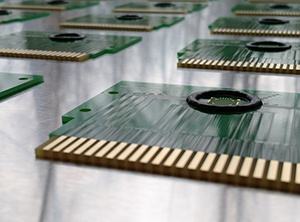 Encapsulation and Dispensing Services
Encapsulation of microsystems is a sophisticated process requiring understanding of the encapsulant materials and their interactions with die surfaces, package substrates and their related processes, as well as the physical environment in which the packaged device will be exposed.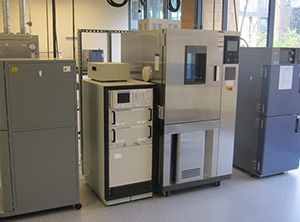 Environmental Life Test and Failure Analysis
SMART Microsystems' Environmental Life Testing and Failure Analysis identifies reliability issues early in your product development. Our contract testing laboratory works directly with you to provide testing solutions that help ensure product quality and reliability.